About work


"Freddie Mercury passed away the year I was born. The search for who he was and what he meant in the music world is the foundation of this manipulated image."
The use of modern techniques has created an image in which a portrait of Freddie Mercury himself is visible from a distance. When one literally comes closer to the work, one sees that it is not merely a portrait, but a combination of two faces. In this way he shows the treacherous simplicity and challenges the viewer to look at things in a different way. The two faces symbolizes the two sides of the life he led.
Technology
Digital photography / photo manipulation
Printed on high quality aluminum
Dimensions
60 x 90 cm
Price
1600.00 euros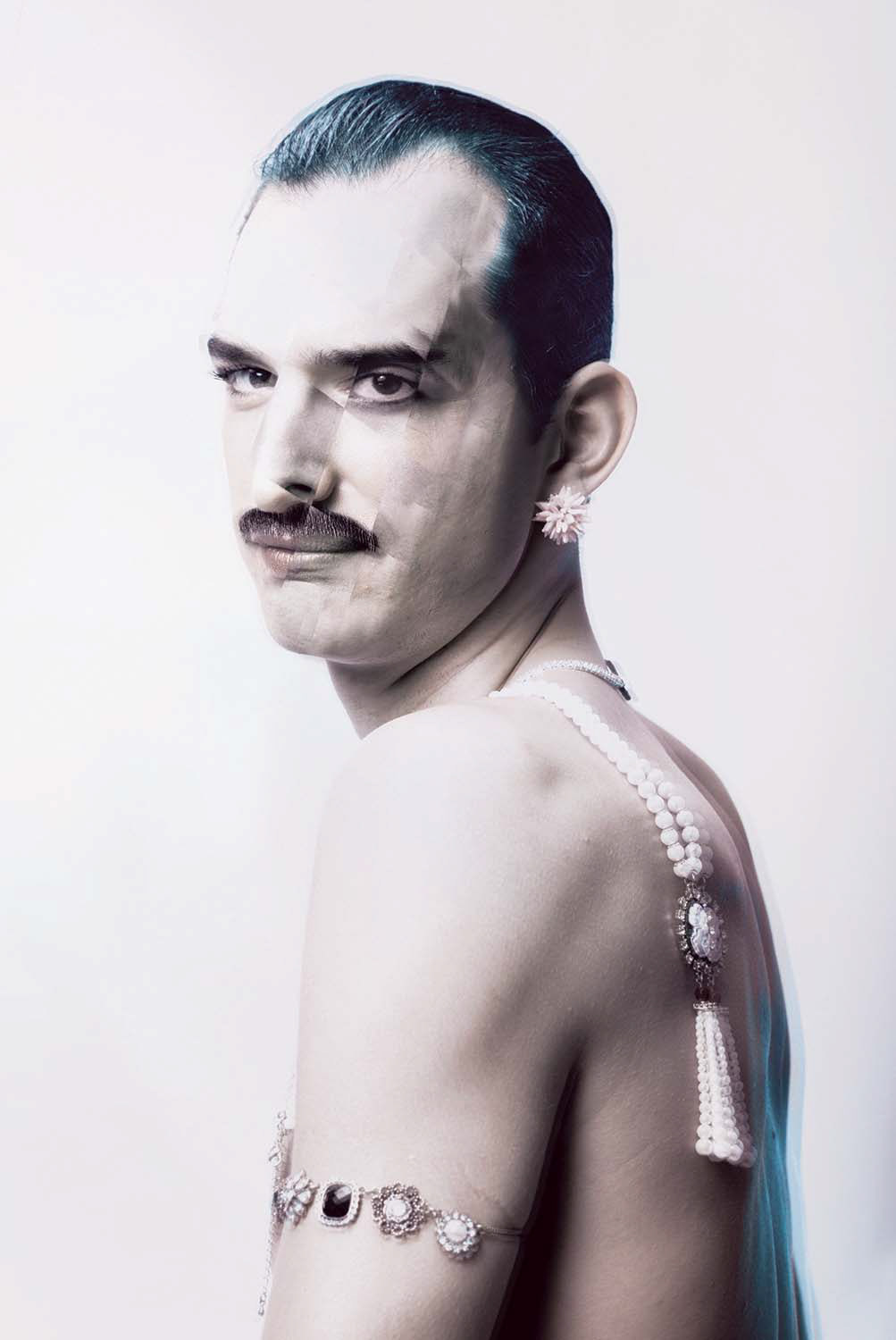 Trace the lines. Splash your colour.
The series emphasises the imperfection, but at the same time provides a stable line and colour work, which make the overall feeling a bit more consistent. The lines symbolize the fusion of futurism and humanity. It invites you to look differently at our society. The text is untraceable. Only the lines can be followed.
Credits Photographer: Florian Cats Art Director : Eva Karen Muah: Anita Talman Model: Noëlle Marie @ Tutti Models
During my travels through Southeast Asia I came across vending machines in the most bizarre places. I became fascinated by the amount of machines and their versatility. Some vending machines were able to prepare a complete noodle soup. This photo series will be updated.
An unprecedented family chronicle about suffering, laughter and crap in a series of monologues by actress Anna Raadsveld. 
'De onverwoestbaren' tells the stories of an inscrutable family through the eyes of various family members, all played by actress Anna Raadsveld. All characters struggle with life, seek solid ground, guidance and meaning in their fate, but at the same time they manage to strengthen themselves with an enormous vitality, strength and humor. 
Raadsveld takes you into a series of monologues of family members, whose zest for life may creak but never break. Supported by live music by musician Mats Voshol, the emotions and characters come together in a moving performance in which the harshness of life can also lead to a laugh.
Do you truly have the world on a string
[Or just strung up in your farce?]

Credits  photographer Florian Cats. art director Eva
is an art project that tries to depict the contradiction of social media.
If you do not follow the trends on social media and do not participate in "exhibiting" yourself, you almost risk becoming an outsider. #thenewme investigates the urge for and meaning of people's urge to apply and asks the question: should we not just try to accept ourselves as we are? 
Erik-Jan Koopmans and Florian Cats combined the photos of various male and female individuals. New human life forms were created by this transformation. The images were shot in the same space from the same angle. With this they wanted to create a bridge between reality and absurdity.
We are letting ourselves out of the original and passionate way of living. Until the shock hurts us too much and stretches a strange desire: a desire for boredom. 
Credits Model Ilse @ Margreet Model Management
Skoft&Skiep is a young Northern collective, consisting of theater makers Karel Hermans, Aukje Schaafsma and Tatiana Pratley. In 2014, she teamed up Never Walk alone as Sneak Preview at Tryater.
A festive presentation of group feelings, in which 100 Leeuwarders participated, and with which they developed their own methodology that they work in Work work work work continue to work out.
Skoft & Skiep studies the world as an amateur anthropologist and makes performances with a documentary and visual character. The research process and the people they encounter during the preliminary research play a major role in the final performance.
Life in a care institution 
Documentary photography project about life in a mental health facility.